Get clearer about what it takes to strengthen alignment and gain business momentum.

Learn how to orchestrate a culture always ready for change, and even performance breakthrough.

Start using six key indicators to ensure the business is on track to execute strategy brilliantly and moving toward a better future.

Receive practical advice and tools to help readers take their business to the next level.

Stay vibrant: ahead of your competition, maintaining your highest valuation, and being a great place to work.
Why read Pivot to Clarity?
Gain inspiration and tips that will help you better inspire others.

Learn how successful leaders get clear for themselves, to make better decisions about the future.

Elevate your communication to get what you expect, or better.

Whether you seek greater personal clarity, or to be a more effective leader, this book will point the way!
Master the Pivot to always be ready for change in your organization, and life. You'll gain alignment and momentum from all involved, opening up the possibility of performance breakthroughs.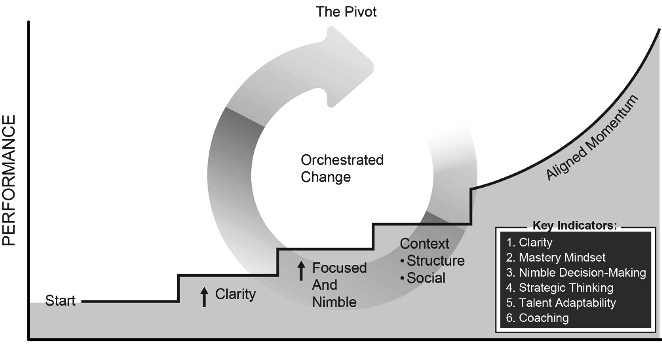 Lori Michele Leavitt, also known as "The Pivot Catalyst," will guide you in each book to your best next steps toward extraordinary momentum, in business and life. Just as she coaches leaders around the world, with this book she will coach you. Learn more about Lori at lorimicheleleavitt.com.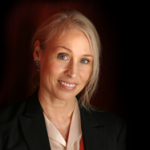 "Personal success grows for the leader who can adjust quickly when the facts change. Business success is no different—yet involves many people. It's about small shifts made, as needed, and at any level. It requires every person to know how their role fits the strategy and to feel safe to speak up and take action."
Lori Michele Leavitt, "The Pivot Catalyst", has coached, consulted, and trained hundreds of leaders around the world to achieve their objectives and generate extraordinary momentum. She speaks globally on catalyzing momentum, leading, pivoting, and workplace culture change. When she's not writing in one of her favorite locations conducive to deep thought and creativity, she's supporting orchestration of Pivots, decision-making, and judgment calls for business leaders and their teams around the world. Her favorite role is as Emily's Mom.
BE MORE NIMBLE THAN YOUR COMPETITION

KEEP YOUR BEST PEOPLE

BRILLIANTLY EXECUTE YOUR BOLDEST STRATEGY