Orchestrating Extraordinary Business Momentum
(The Pivot Series)
Books by Lori Michele Leavitt guide you in better orchestrating change and achieving momentum for your business, and life, while creating a great workplace.  The series includes The Pivot and one book for each of the six key "Aligned Momentum" indicators, starting with Clarity. Up next are books on Mastery Mindsets, Nimble Decision-making, Strategic Thinking, Talent Adaptability and Coaching.
Master the Pivot to always be ready for change in your organization, and life. You'll gain alignment and momentum from all involved, opening up the possibility of performance breakthroughs.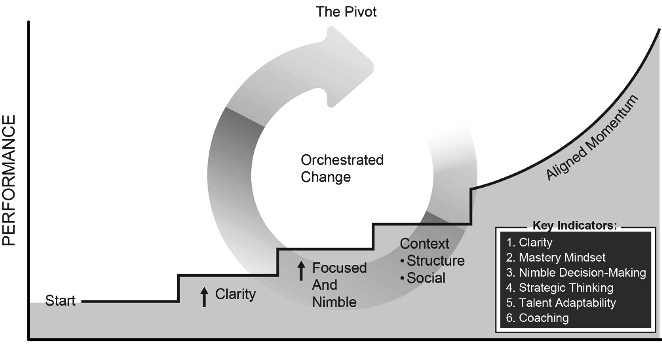 BE MORE NIMBLE THAN YOUR COMPETITION

KEEP YOUR BEST PEOPLE

BRILLIANTLY EXECUTE YOUR BOLDEST STRATEGY

Lori Michele Leavitt, also known as "The Pivot Catalyst," will guide you in each book to your best next steps toward extraordinary momentum, in business and life. Just as she coaches leaders around the world, with this book she will coach you. Learn more about Lori at lorimicheleleavitt.com.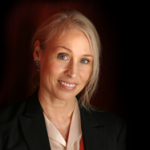 Lori leads a purposeful business, and life. Within a year after starting her business, she had designed and executed a software and program that guided several U.S. healthcare organizations, from 18 employees to over 5000 employees, through their Pivot to readiness for HIPAA (healthcare privacy, security and EDI) compliance.  She followed this with bringing fresh water, business opportunity and technology transfer to third world countries through remotely managed water vending machines. She then built uniquely transformational 10x!® business and leadership private peer advisory groups into U.S. small metros that lacked access to even similar groups, and vibrancy. She's now taking these groups virtual, anywhere. She designed and leads the delivery of the Aligned Momentum® (A.M.) software and program, which help leaders orchestrate extraordinary momentum in their business.
Lori Michele Leavitt is founder and President of Abrige Corp., aimed at catalyzing momentum for leaders and their teams. Her leadership services are delivered through her 10x! and A.M. brands, as well as "LML" consulting for organizational re-alignment, M&A due diligence, and turnarounds. She speaks globally on performance momentum and culture change. Her favorite role is and will always be as Emily's Mom.